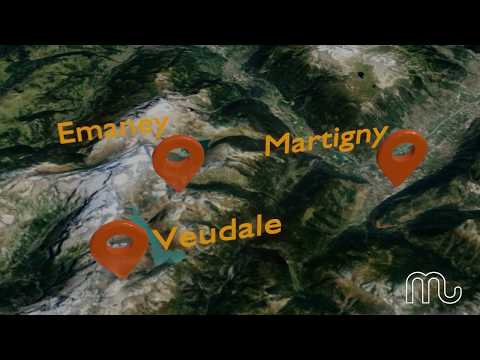 Summer activities
Footprint of the ancestor of the dinosaur
Vieux Emosson (Finhaut)
The footprints discovered in 1976 at Vieux Emosson date back more than 240 million years.

On 23 August 1976, the French geologist Georges Bronner discovered a palaeontological site at Vieux-Emosson (2400m), which was revealed as a result of a particularly hot summer. Studies of further finds made in 2008 have identified the species that made these footprints and developed new theories as to when they were made. The rock formations belong to a period before the true dinosaurs developed; the prints match those of primitive reptiles belonging to the group known as Archosaurs, which includes the ancestors of dinosaurs and crocodiles.

The area was declared a protected site by the government of the Valais canton on 9 November 1983. Damaging the footprints, taking rock samples and dumping rubbish are strictly prohibited.

The footprints are usually visible from mid-July (before then, they are covered by snow).
Contact
---
Location / Access
GPS coordinates :
46.049333405730636, 6.8851661682128915
Environment :
Mountain
---