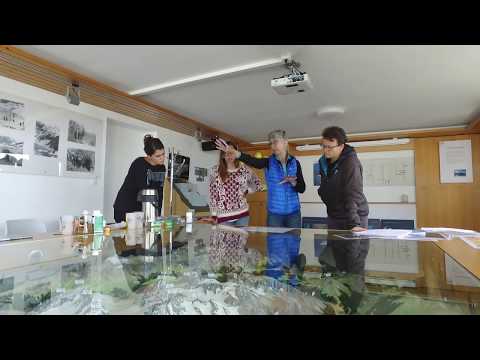 Summer activities
Guided tour of the Emosson Dam
Finhaut
Entering the concrete giant's lair is a unique experience!
Move around its crown and its interior gallery with a guide who will give you many explanations.


GUIDED TOURS IN JULY AND AUGUST
For families and individuals, from early July to mid-August:
Guided tours with local students trained by a professional guide
Every day at 11am and 3pm (subject to change)
No need to book in advance, registration directly at the snack bar/tourist office on the Emosson square
Duration: approx. 1 hour
Prices: CHF 15.00/adult and CHF 8.00/child (5-14 years old included)
GUIDED TOURS FOR GROUPS, FROM MID-MAY TO THE END OF OCTOBER
Guided tour with a professional guide.
By reservation only through the reservation form below or by email at promotion@finhaut.ch.
Maximum 30 people
Duration: about 2 hours
Price: CHF 300.00

DETAILS OF A VISIT
Reception of visitors on the restaurant square
Move to the Weller premises Presentation of the Emosson layout on the model
Explanation of the instruments on the models, pendulum, rocmeter
Move to the top of the dam Entrance to the left bank and visit of the 1926 gallery
Explanation of the mountains, dinosaurs, Vieux-Emosson, tourist impact of the dam and return to the restaurant square

GENERAL CONDITIONS
The visit takes place in ALL weather conditions
Bring warm clothes and good shoes
Follow the guide's instructions carefully
The tour may be interrupted if the safety instructions are not followed
The guide reserves the right to refuse entry to the gallery to persons behaving inappropriately
The visit is not recommended for people suffering from claustrophobia
For safety reasons, children under 5 years of age are not allowed to visit
Contact
Guided tour of the Emosson Dam

Maison du Tourisme de Finhaut
---
Location / Access
GPS coordinates :
46.06803973266097, 6.936218924673426
---
Retour
Form
Please send your request with this form.