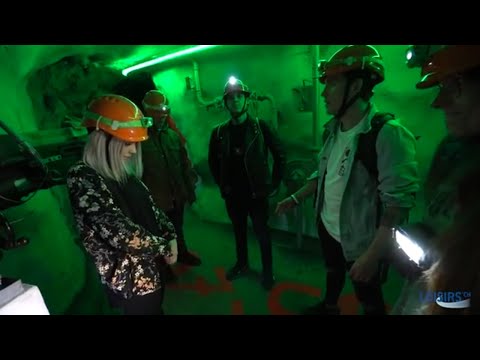 Activité Loisirs
Escape world
Description
Vernayaz
A unique adventure in the heart of a former military fortress in Vernayaz.
Immerse yourself in the world of Escape World. Our escapes games located in the heart of former military forts will make you live an adventure out of the ordinary. All year round, come solve puzzles and find hidden clues in these atypical places where cohesion and team spirit will be your best allies! You have the choice between three different missions ranging from 2 to 7 players, from Chf 125 per team for a duration of one hour:
Quarantine: Preserve the Quarantine antidote. Contaminated by a gas, you have an hour before being out of breath!
The colonel's secrets: The colonel was clear: Get the famous red folder without touching the other confidential elements!
Strategy: Blast Alert: save the military fort of I-Docens and its occupants!
You are a big group? No problem, we also have two adventures that can accommodate up to 18 people each, from Chf 550 per team for an hour and a half:
Mystera: The fortress of MystEra has reactivated. It is imperative to restore a source of energy to avoid a disaster.
Imertia: After having gone through the maze that leads to it, Imertia's strange world has engulfed you! To get out of it you need to bring together its three energy reactors.
Further information
Age:
From 12 years old. From 12 to 14 years old, we request the presence of an adult up to 3 children and 2 adults for 4 children and more. Accompanying persons count as part of the team of players.
Payments available:
Online after booking by card or directly on site the day of the game with a gift voucher, by cash or card.
Equipment:
Warm clothing (indoor temperature: 15 ° C) and closed shoes. These adventures take place in the dark or with very low lighting, so it is important to bring with you a flashlight or headlamp per person.
Access:
Parking Vernayaz cemetery. So that the game starts on time, it is recommended to arrive 15minutes before the start time of the game. The adventure takes place in all weathers.
Contact
---
Location / Access
GPS coordinates :
46.13172462409401, 7.04047192244616
---