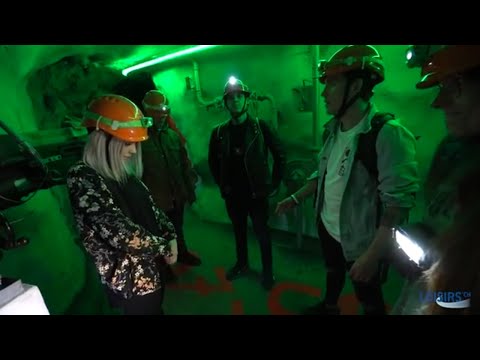 Leisure activities
Escape world
Vernayaz
Immerse yourself in the mysterious world of Escape World. The escape games located in the heart of former military forts will make you live an extraordinary adventure.
All year round, come and solve riddles and unearth clues hidden in these atypical places where cohesion and team spirit will be your best allies!

Several missions are available for 2 to 18 players:
Quarantine: "It's up to you to act! Preserve the antidote of Quarantine. Contaminated by a gas, you have 01:00 before you run out of breath!
Strategy: "Explosion Alert: Save the I-Docens military fort and its occupants!"
Mystera: "In the world of Mystera, the central turbine has stopped! Your team must reactivate it at all costs in order to eliminate the toxic gas fumes. Are you ready for the challenge of this new mission?"
Imertia: After navigating the maze that leads to it, the strange world of ImErtia engulfs you! To get out, you need to reunite its three energy reactors. Can your team alone solve the mysteries of ImErtia and leave this trap?
PRACTICAL INFORMATION
Age : from 12 years old
From 12 to 14 years old, the presence of an adult is required for groups of up to 3 children and 2 adults for groups with 4 or more children. Accompanying adults are counted as participants.

Equipment :
Warm clothing (indoor temperature: 15°C) and closed shoes. These adventures take place in the dark or with very poor lighting, so it is important to bring a torch or headlamp per person. In order for the game to start on time,

it is recommended to arrive 15 minutes before the game starts.
The adventure takes place in all weather conditions
Prices
From CHF 30 to CHF 68 per person
Contact
Escape world
Social media
---
Location / Access
GPS coordinates :
46.13172462409401, 7.04047192244616
Access :

Parking: Vernayaz cemetery
Parking place partially wheelchair-accessible
Not wheelchair-accessible