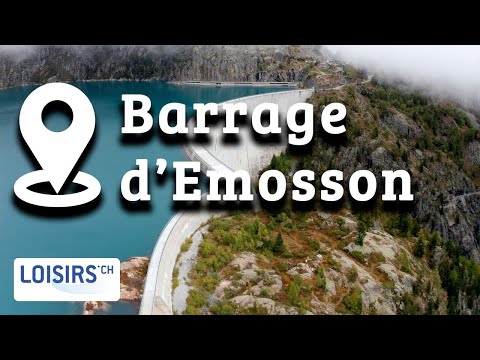 Infrastructure
Dam of Vieux-Emosson
Emosson (Finhaut)
The Vieux-Emosson dam was built in 1955 by the CFF.

At the same time as the construction of the Nant-de-Drance pumped-storage hydroelectric power station, it was raised by 20 metres in order to double the capacity of the water reservoir.
It is now 65 metres high and has a maximum water volume of 25 million m3.
Contact

1929 Trient
Le Gilliod 27
Social media
---
Location / Access
GPS coordinates :
46.06285122599722, 6.895567364843714
Environment :
Mountain
Access :

By foot only :
Via the Veudale gorge : from the Emosson dam, allow 1 hour 45 for this walk along a mountain track, which includes a few sections with chains. Follow the yellow footpath signs.
By the road : from the Emosson dam, allow 1 hour 30 for this walk on a asphalt road. This road follow the educational trail Charlotte the Marmot about geology and hydroelectricity.