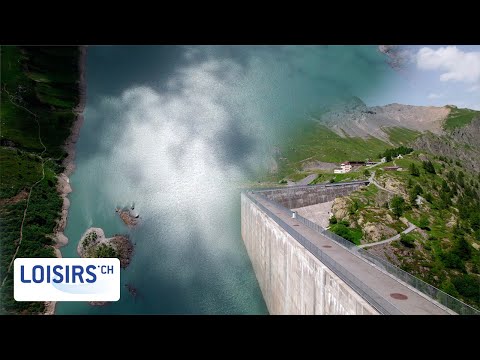 Guest House
Auberge de Salanfe
Salvan - Les Marécottes
Mountains, a lake, marmots, ibex – it's a delight for those who enjoy the great outdoors!

Salanfe offers mountain-lovers a vast choice of routes whether they are novices or experienced mountain hikers.

In a dormitory bed, privatised or not, or an individual room, you can rest in a wonderful setting, where the lake's shimmering waters reflect the peaks of the nearby mountains.

Whether you want a snack or a feast, the small team at the auberge will be happy to prepare one of the house specialties for you, such as Alpine salad, fondue with herbs, or the famous röstis.

Offer:
60 places in shared dormitories
5 privatized dormitories between 4 and 9 people
8 rooms with 2 or 3 beds
1 unusual accommodation La Cahute du Bouquetin (for 2 adults)

SALANFE IN WINTER
An unguarded winter room with 6 places is accessible outside the summer season. It is managed by the municipality of Evionnaz +41 27 767 11 13 (in the absence of the municipal secretary, please contact Lionel Paccolat on +41 79 767 34 43)
In order to operate the heating and the light, please provide coins of CHF 1.-, 2.- and 5.-.
Kitchen equipment, blankets and pillows available
Price: CHF 10.- to be paid via payment slip on site
Open access
generique_capacite_max : 120 persons
Facilities and services

Pension / Formule : Half board, Restaurant on site, Breakfast
Contact
Fabienne et Nicolas Marclay
From the first weekend in June to the beginning of October, depending on snow conditions.

1922 Salanfe (Salvan)
Case postale 7, Lac de Salanfe
Social media
---
Location / Access
GPS coordinates :
46.144785892699836, 6.970717906951904
Environment :
Mountain
Access :
Open from June to October, accessible only on foot (1h30 from Van d'en Haut).